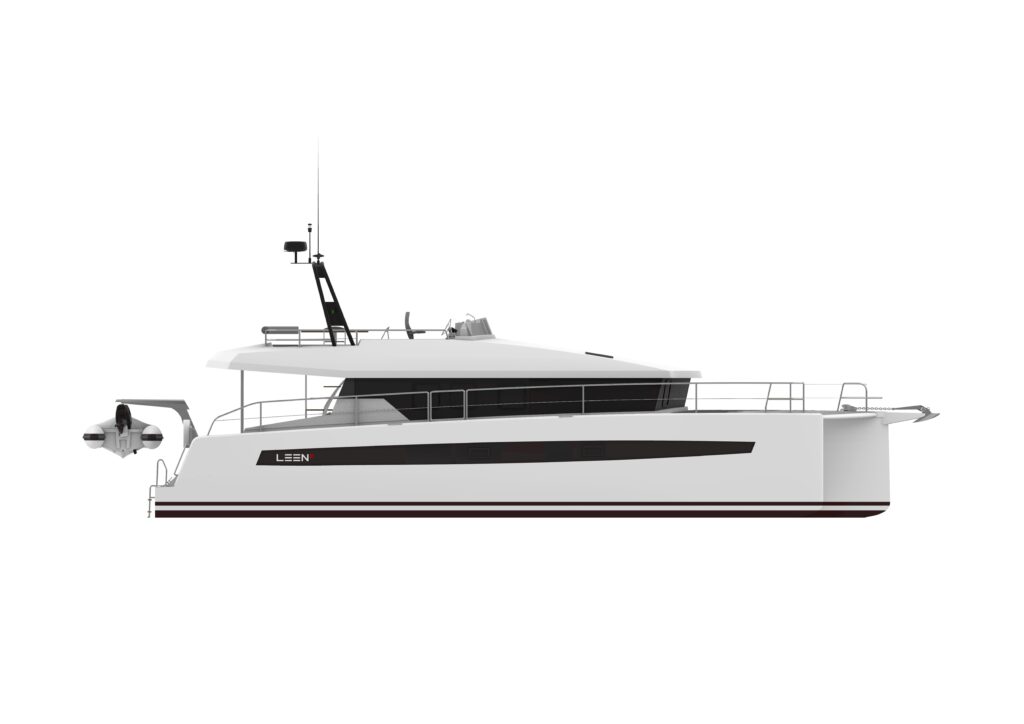 The LEEN 51  is much more than just a motorboat. Designed by sailors, this trimaran is a hybrid boat, a true concentration of power and dynamism.
The reinvented navigation experience
Thanks to its two electric motors in each float, its maneuverability is exceptional, making it easy to pilot whether you are an experienced sailor or a beginner. Its considerable clearance and low draught ensure smooth and comfortable navigation, even in more challenging conditions.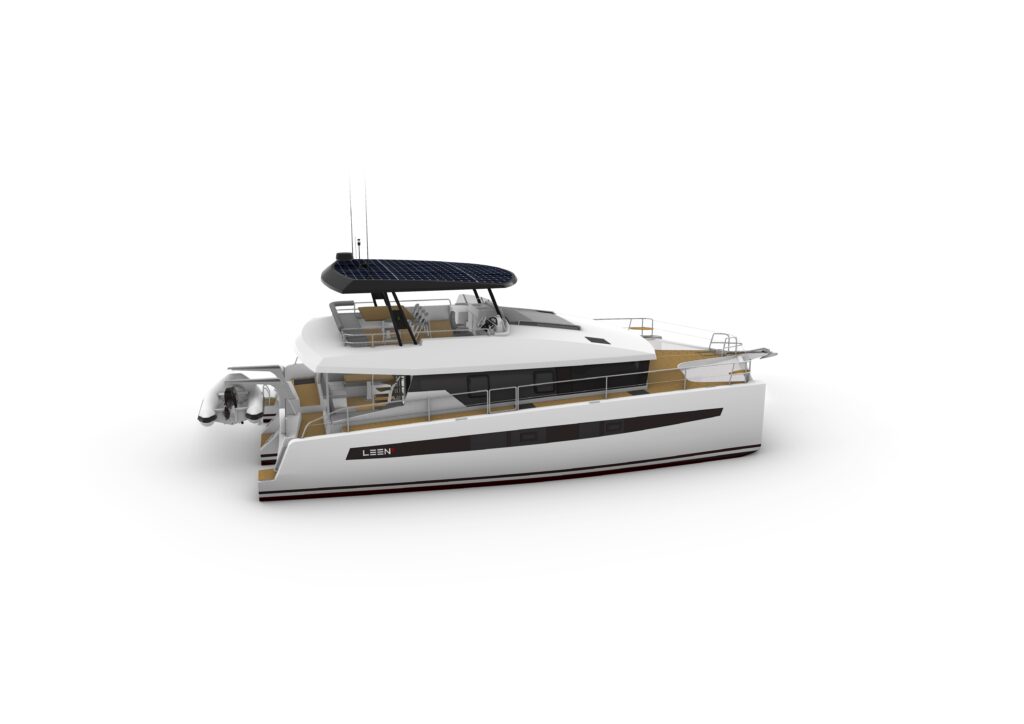 An oasis of well-being
On the LEEN 51, the flybridge features a spacious surface, offering a welcoming space for guests. A large table is available for convivial meals, while sunbeds allow for relaxation during anchorage. A fully equipped outdoor kitchen (plancha, refrigerator, etc.) allows you to prepare delicious meals while enjoying the panoramic view.
Enjoy the warm ambiance
With its main deck owner's cabin, it offers an unmatched level of comfort and livability. This trimaran offers 4 double cabins, each with its own shower and toilet, providing total independence and privacy to all occupants. As a true heir to the NEEL 51, the layout adopts proven design elements, with access to the floats from the inside and a pleasant living space offering a 270-degree panoramic view of the horizon.
The LEEN 51 is much more than just a hybrid motor trimaran. With its unique performance, exceptional cruising comfort, and cozy interior, it offers an unparalleled navigation experience. If you are looking for a boat that combines pleasure, adventure, discovery, and environmental responsibility, the LEEN 51 is the ideal choice.