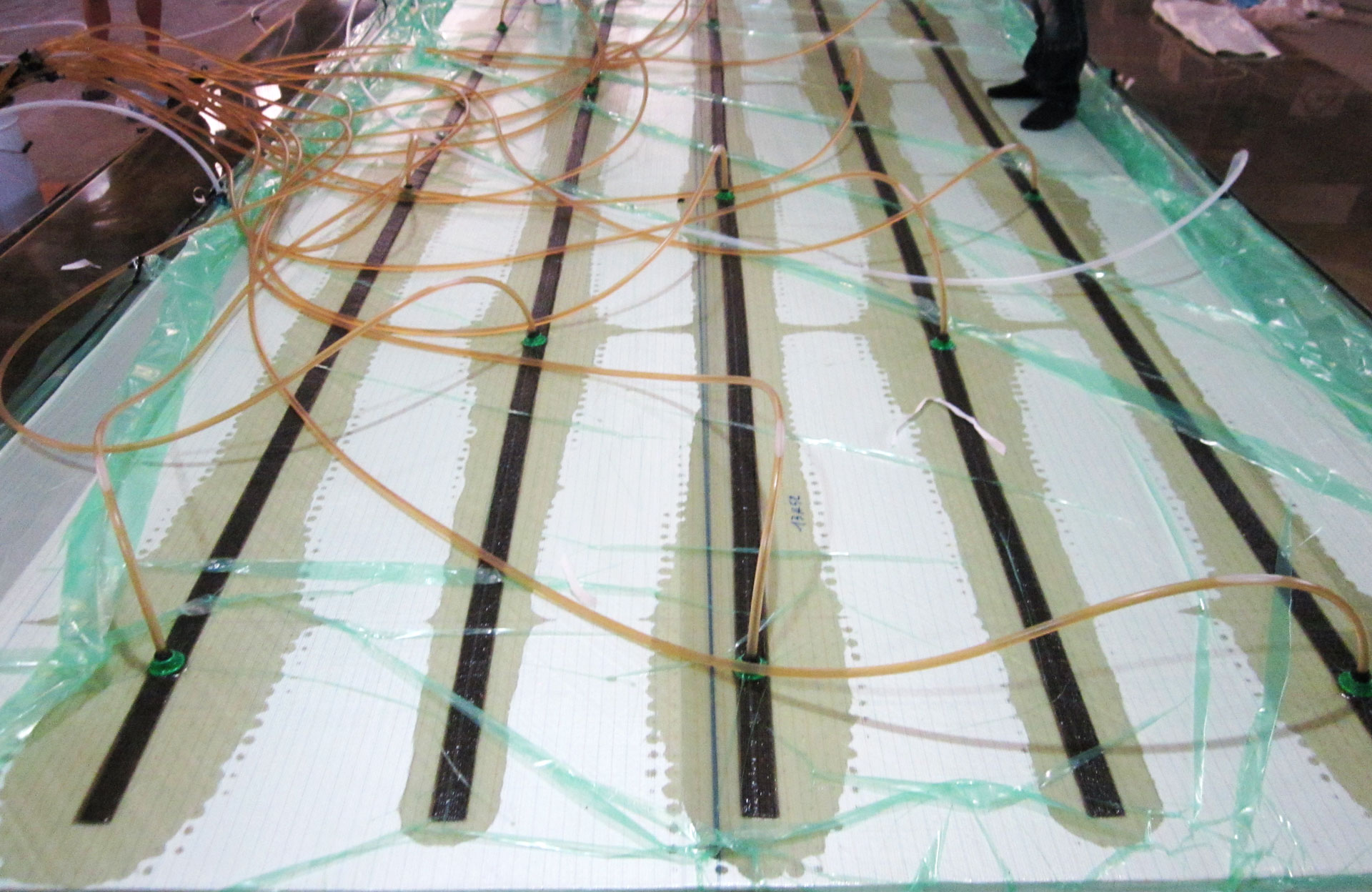 A recognized technical expertise
The expertise of NEEL-TRIMARANS is based on attention to detail, a sense of creativity, and industrial rigour.
The company has developed and tested its manufacturing techniques: assembly of composite panels infused on marble and assembled in a shaper. This method is particularly well adapted to the production of long, narrow, bilge hulls.
The structure of the deck and hulls is vacuum-infused, a procedure which ensures maximum weight, better composite quality and low environmental impact.
These production methods have been tried and tested, the costs are controlled and the quality is guaranteed.