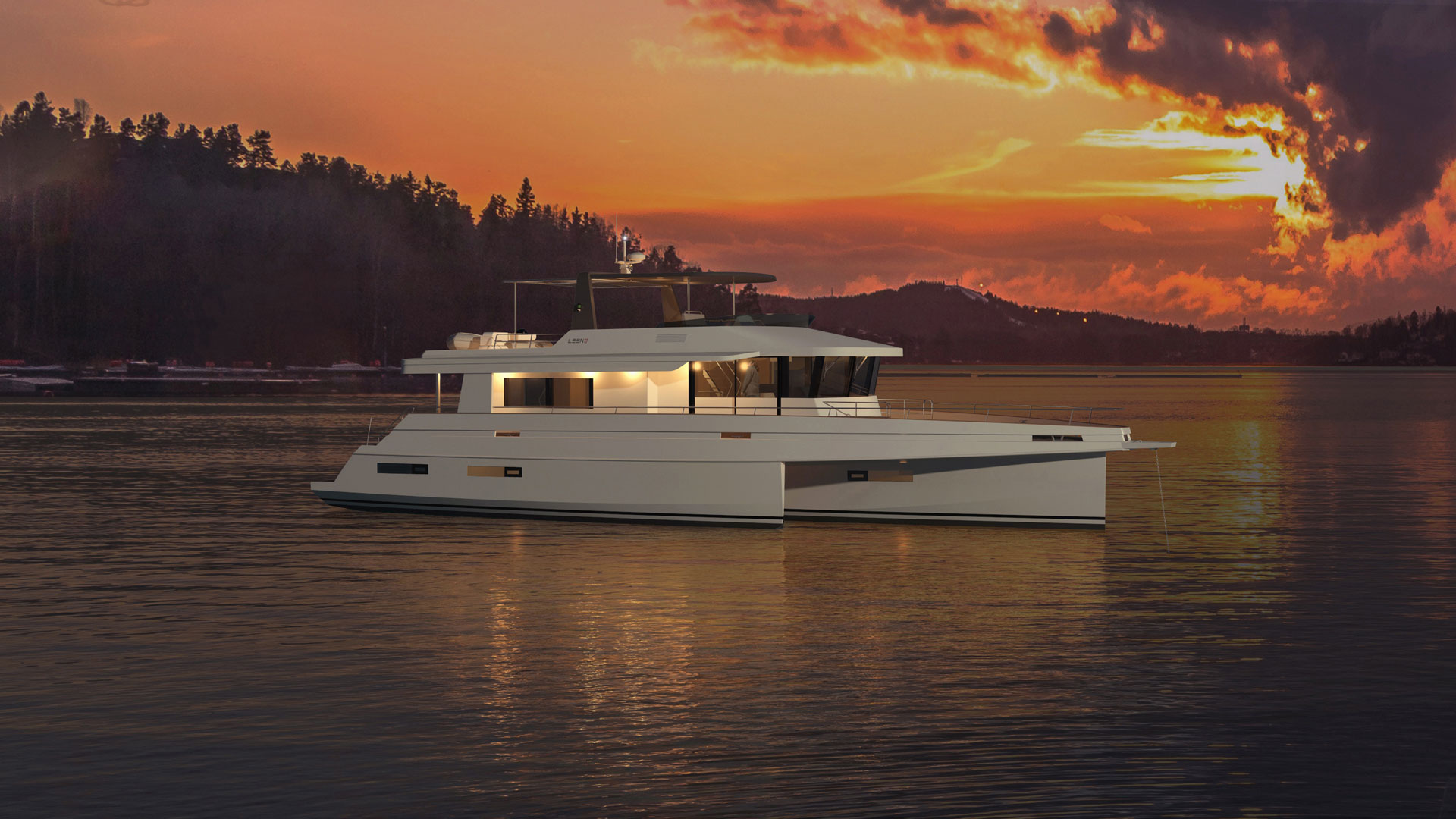 LEEN trimarans are fitted with a heavy-duty, hybrid engine. This comprises a central heat engine and 2 electric side pods (beneath the hulls)
The diesel engine is the main source of propulsion.
The electric pods are used:
Coupled with the diesel engine during port manoeuvres (thus replacing the bow thruster), or
As a silent electric engine to move off discreetly, or
As a back-up engine when coupled with a generator.
With its cruising speed of 12 knots, it is possible to travel up to 300 nautical miles per day. Depending on the engine model chosen, a maximum speed of 15 to 18 knots can be obtained.
At cruising speed, the LEEN consumes less than 2 litres per nautical mile.