LEEN 72
The LEEN 50 is a finely crafted open-sea trawler trimaran. She is a natural addition to our range of LEEN-TRIMARANS engine-powered trimarans. Her narrow, slender hulls have very low hydrodynamic resistance, which promotes low fuel consumption. The LEEN 50 is perfect for long-distance travel or coastal cruises, slow living, contemplation and escape.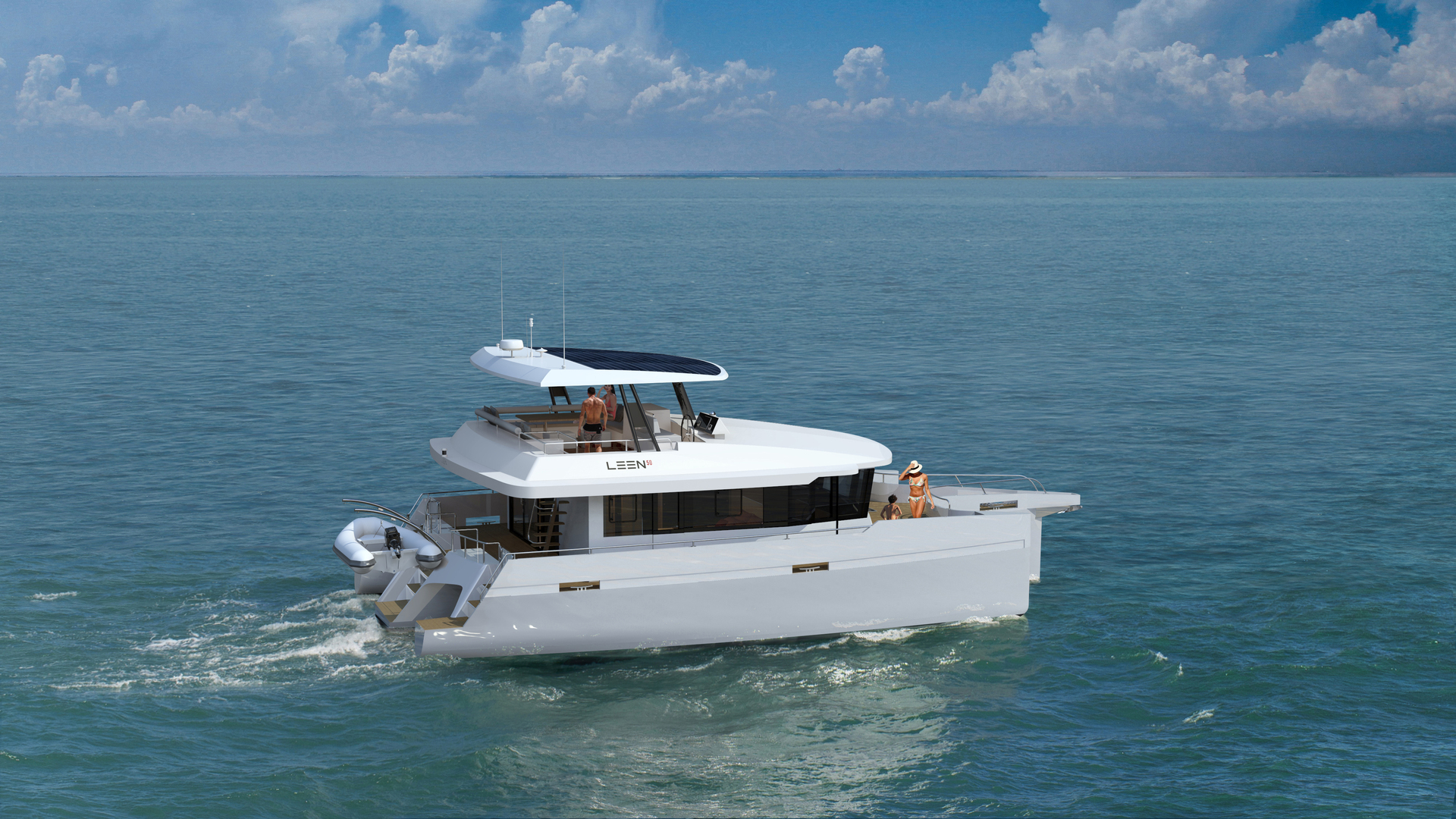 LEEN 56
The LEEN 56 combines all the advantages of the travel yacht, dynamic appearance, outstanding seaworthiness and optimised interior volume. This trimaran exudes balance and serenity.
LEEN 72
LEEN 72 combines brilliantly and intelligently, a unique line and a strong character. The bridge offers protection and security in all aspects. as well as a huge comfortable and bright living space.